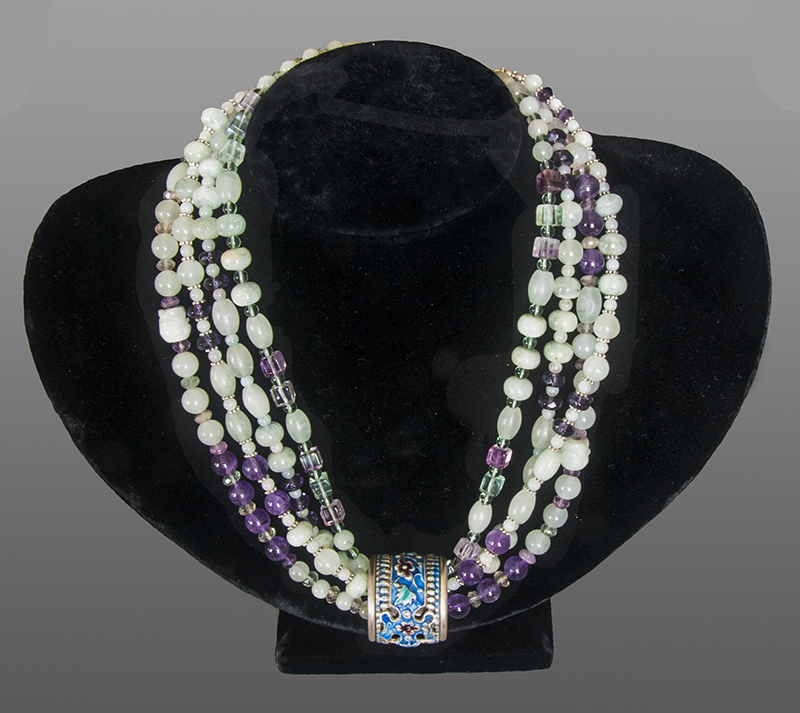 #B210
A sterling silver and enamel archer's thumb ring is the central element of this 4-strand necklace
of jade, amethyst and fluorite beads.
In ancient China elaborate rings were designed to protect the thumb of an archer when the bow string was drawn back.
Later these rings became treasured objects collected by scholars.